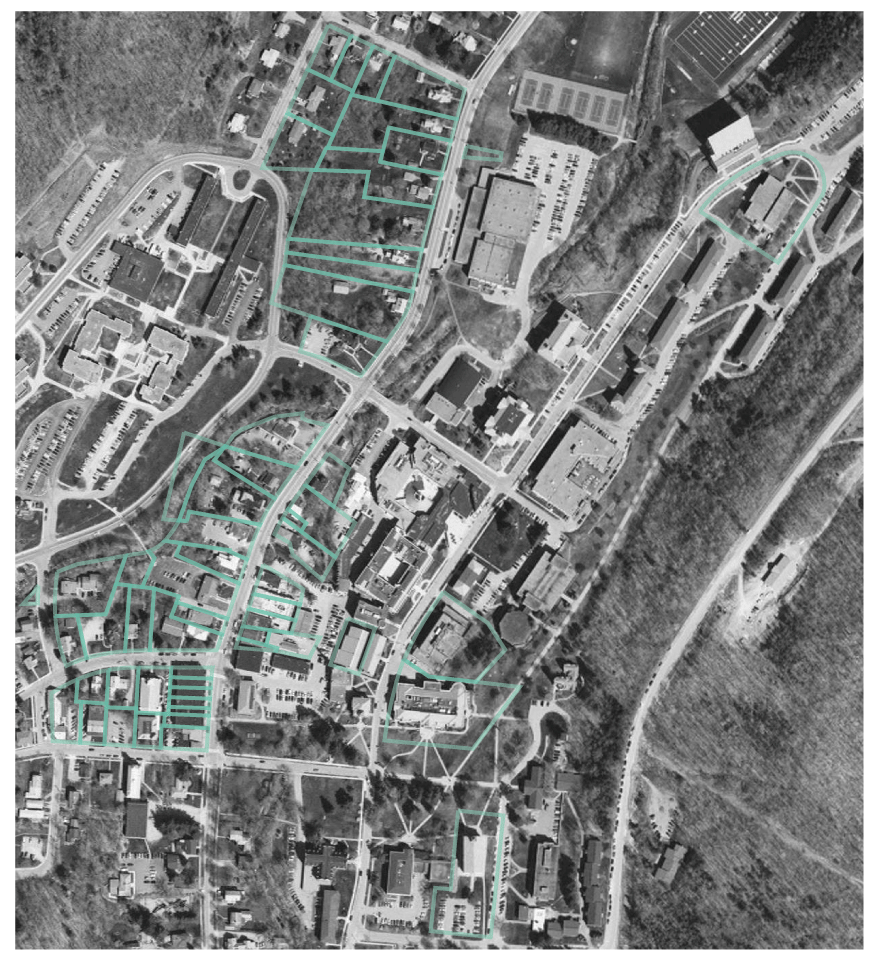 The image above shows the tax parcels within the tract whose number is at the top of the page. As you move your cursor around, it should become a hand when it is over one of these parcels. If your browser is set up for it, you should see a four digit (or more) number followed by "/index.html" in that part of your browser window which displays such things. By appending this number to the tract number, letting leading zeroes become dashes and dashes become decimal points, you should approximate the tax parcel number. So if the tract number is 164.15 and your cursor is over 2004-1/index.html, then that parcel should have a number of 164.15-2-4.1.
Clicking on a parcel should take you to a page with information on that parcel.
Home List of parcels in this tract Map of tracts in the village
---
Other Alfred University Links:
Email:

Constructed by the Geology and Environmental Sciences Division, under the supervision of Justin Grigg, GIS specialist.